INSTRUCTOR, TRAINER, SPEAKER, WRITER.
Over 15 years experience helping dogs and their people.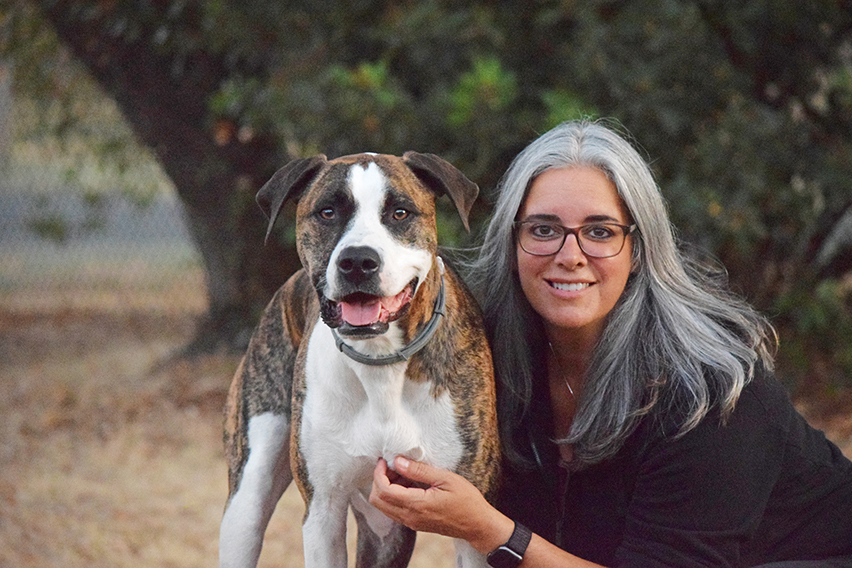 Nancy is a certified dog trainer with the CCPDT, a certified dog behaviour consultant with the IAABC, and a charter member of the Pet Professional Guild. She teaches seminars, webinars, and workshops on dog training, dog behaviour, and the business end of training throughout Canada, the US, and Europe.   She is an instructor for Fenzi Dog Sports Academy and a regular article contributor to the Whole Dog Journal. She shares her home in Canada with her husband and their Border Terrier, Bennigan.
Skills, knowledge, and experience.
I help people rediscover how much fun it is to share their home with a dog! 
Living with a dog with a problem behaviour doesn't feel like much fun.
Luckily, it's never too late to address a problem behaviour, even if it's existed for a long time.
I've spent over 15 years teaching animals and helping people build trusting relationships with their dogs.
My focus lies on working with family dogs to help their humans resolve common behaviour problems and more serious issues like fear and aggression.
My goal is always to make sure dogs and owners are happy.  I don't consider a problem resolved unless it's a win-win for both of you.
I use reward-based, non-aversive methods and teach all my students how to establish a trusting, collaborative rapport with their dog using these techniques.  This approach works with all dogs, of all ages, breeds and sizes.